Business telephone systems have come a long way in recent years due to technology innovations by leading companies such as Toshiba. Recently, Toshiba announced the release of their VIPedge cloud-based business telephone solution. The VIPedge is the latest in business telephone solutions, and is based on the Toshiba IPedge, which was awarded the 2012 IP Contact Center Technology Pioneer Award from Customer Solutions Magazine "for bringing superior, groundbreaking technologies to market while providing high quality and advanced applications." The VIPedge has been awarded Internet Telephony Magazine's Product of the year.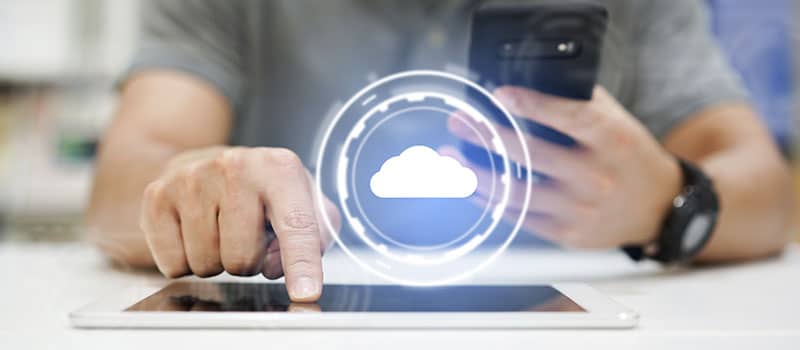 What is a cloud-based telephone system?
A cloud-based telephone system is a business phone solution that removes the need to own and maintain a complicated on-site telephone system. With the Toshiba VIPedge, Toshiba manages the system with its nationwide network of authorized dealers and certified service specialists. On-site business phone systems can be more costly due to the need for initial hardware and an IT team needed to maintain them. With a cloud system, small to medium-sized businesses (SMBs) can pay for only what they need now, and additional lines and services can always be added on later as the business grows. The bottom line is that cloud-based phone solutions can be much more affordable than onsite phone systems.
VIPedge Features
According to Toshiba's website, the VIPedge offers features such as:
Complete business telephone system features
Voicemail with unified messaging
Call Manager unified communications with presence, Toshiba endpoint call control from your PC and Instant Messaging (IM)
Mobility solutions including find-me follow-me call routing
And much more
For a full list of features and pricing, visit Toshiba's website.
What all of this means is that SMBs can have the latest technology and the same business phone features and quality as a large company. VIPedge plans start at $24.99 per month.
Which businesses have used VIPedge?
The company iSpace had the VIPedge installed by an authorized Toshiba dealer in California. The VIPedge provided the business phone solutions iSpace was seeking.  "Mickey Walker, administrative director for iSpace, specified iSpace's communication objectives, which include:
Establishing a voice communication presence with an affordable, feature-rich cloud-based business telephone solution;
Delivering traditional telephony features not usually found in cloud solutions, including superior audio quality;
Providing headset integration with their existing headsets, allowing advanced headset features not typically available when used with SIP telephones;
Delivering scalability to allow new users, features, and applications as the company grows as well as the flexibility to deploy users virtually anywhere and anytime;
Having an Authorized Toshiba Dealer to install, configure, program and act as (or assist) the IT department to save time and money; and
Delivering a set, monthly cost that was affordable, without the need to maintain equipment on-premises."
The VIPedge was able to meet his objectives. You can read more here.
Who can install VIPedge and other Toshiba business telephone solutions?
Only authorized Toshiba dealers can install VIPedge. The VIPedge is one of several different business telephone system options available through Toshiba that Hampton Roads Communication Technologies (HRCT) can set-up for business. HRCT also provides Samsung business telephone solutions.
Posted by Sid Cervarich, Vice President of Sales at HRCT.  Sid has over 30 years of sales and implementation experience exclusively within the greater Hampton Roads area.  His range of experience includes governmental as well as commercial solutions.  His preference is to provide a consultative teamwork approach to solving customer requirements.
Hampton Roads Communication Technologies (HRCT) provides quality business telecommunications solutions, like business telephones to companies and organizations throughout the United States, Mid-Atlantic and the Hampton Roads Virginia cities of Virginia Beach, Chesapeake, Norfolk, Portsmouth, Suffolk, Newport News and Hampton, north into Williamsburg and south into the Outer Banks of North Carolina. HRCT keeps your company connected.