Stay safe from cyber threats and trust IT support from HRCT to protect your customers. Our team is ready to help you focus on running your business instead of worrying about technology.
Does Your Current IT Support Help Your Productivity Or Hurt It?
The wrong IT support in Newport News means you're wasting time and resources on troubleshooting and tech issues. Even though technology can help you move ahead of competitors, it usually falls to the bottom of the to-do list. Your current IT support might make you feel like you're:
constantly waiting on the phone to get help
stuck in an endless loop of tech problems
spending money on unreliable services
Instead of always fighting against your technology, HRCT can help improve productivity and save hundreds of dollars per user per year.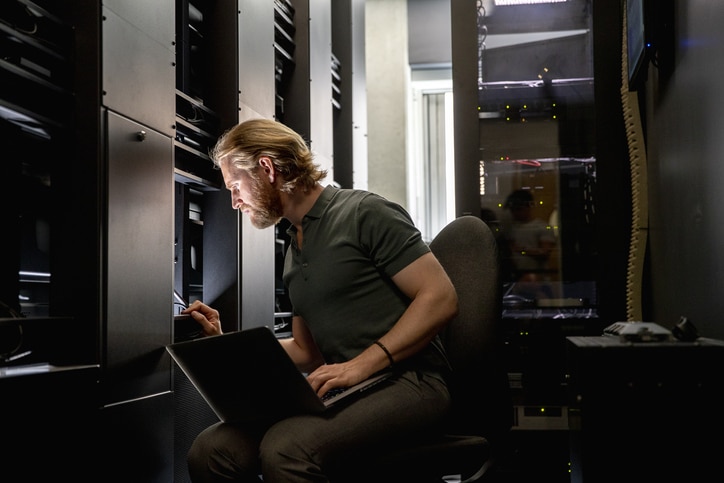 How HRCT Can Help Your Business With Better IT Support
You don't need to settle for IT support in Newport News that doesn't meet your needs. We believe our services are where quality meets convenience—we'll customize an IT support plan that delivers what you need without extra costs.
When you have services that solve your tech challenges, you'll be able to work smarter, cut costs, and enable your staff to be more productive. Our team is made up of senior engineers and 80% of our clients are for IT support, so we're confident we can improve your IT.
Our IT Support in Newport News
Our team will help you develop a custom plan, whether you know exactly what you need or want our help deciding:
Fully Managed IT Services
From cloud hosting to software installation, we'll handle all of your IT headaches. Your data will be safe and you'll notice an immediate difference in your network speeds and uptime.
We provide secure cloud solutions with a mixture of public and private resources to meet your unique needs. Your data will be secure with our top-tier security measures.
You can stop worrying about the constant threat of cyberattacks with cybersecurity measures like encryption, firewalls, patch management, and more.
Data Backups & Disaster Recovery
Be prepared for anything with automatic backups that are stored in multiple locations. In the event of a disaster, we'll help you get back to work and minimize expensive downtime.
We'll provide secure and easy-to-use email services so you can send and receive messages without worrying about security threats.
Design Custom IT Solutions With HRCT in Newport News
With the HRCT team, your technology will be an asset, not a liability. We'll help you maximize your resources, improve performance, and focus on what matters. Here's why small businesses in Newport News love partnering with HRCT:
Comprehensive, Custom Support:

We know IT isn't one-size-fits-all, so we'll deliver solutions that give you everything you need without extra costs.

Unmatched Service:

Our team is made up of senior engineers who offer 24/7 emergency support so you never have to wait for help.

Single-Vendor Support: Say goodbye to the hassle of working with multiple IT vendors. We'll help you create a single, cost-effective plan that meets all your needs.
For reliable IT support in Newport News, trust HRCT. We offer free consultations that come with no obligations so you can see if we'd be a good fit. Partner with us to get more out of your technology today!