Network Security Solutions
Leveraging network
security
solutions protects your data and workflow, secures your communications infrastructure, and gives your employees the ability to do business confidently online.
Cybersecurity Solutions
Protected By Information Security Professionals
Increasing cyber-attacks, malware, ransomware, phishing, and other threats to your computer network security drive the need for professional cybersecurity management. HRCT provides leading network security solutions to protect your data and network security. Your business data and network are only as strong as your network security. HRCT has you covered.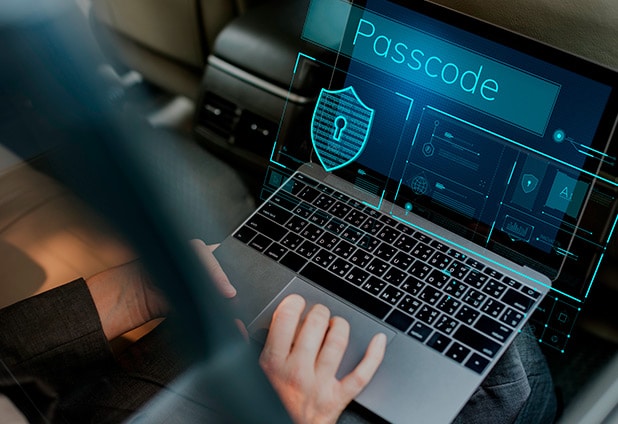 HRCT uses leading computer network security vendors including Sophos, SonicWALL, Symantec, Cisco, and Solarwinds MSP to build secure IT environments and to implement cybersecurity protocols that keep the bad guys out and allow your staff to work more efficiently.
What Should Be Included in Your Network Security Strategy?
Protect the perimeter of your network with reliable network firewalls. Network firewalls monitor and control what traffic goes out and comes in from the internet. A "next-generation firewall" has subscription services that inspect traffic so you can detect and block malware, and also detect and block websites you don't want your users to go to, for the best web network security.
Protect your e-mail system. E-mail plays an important role in cyber network security. Your business needs a dependable filter in place that will detect and block malware and phishing attempts from your users. Users are always the weakest link on your network. If you want to find out how weak your users are, we offer a service that will send fake phishing attempts against your users to see who clicks on the links or attachments, and then provide online education to improve your score. It's better to learn from a fake attempt, rather than a real virus that can damage your network and files.
Invest in end protection software. You need to protect your computers with good endpoint protection software with anti-virus, anti-spyware, intrusion prevention and exploit prevention. HRCT can help your business select reliable software.
Strengthen your passwords. Your network needs to be safeguarded by passwords that have a mixture of upper case, lower case, numbers, and special characters. Passwords should expire and change regularly (every 90 days). Passwords should also restrict users, so they only have access to the parts of your network they need. This is the principle of least privilege.
Require additional authentication. For extra security measures, you may want to add two-factor authentication such as fingerprint readers, smart cards, or tokens, so that passwords aren't the only requirement to gain access.