Door Access Control
Securing your facility and restricted areas within your facility is the first step to take in protecting confidential client information and proprietary data. It all starts with door access control.
What is Door Access Control?
Door access control is a security measure that limits who can enter your business.
It's also a way to secure access to restricted rooms within your business. Door access control allows entry into designated doors with PINs, cards or key fobs, and can be integrated with your business security surveillance system.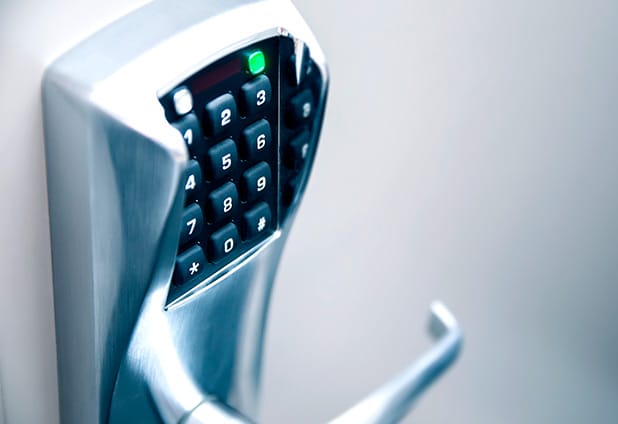 Why using door access control is better than using keys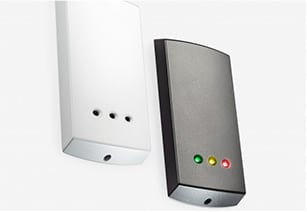 Keys can be copied, lost or stolen, and it can be expensive to change locks frequently. Doors automatically lock when they close with door access control, so your business is never exposed and you never have to worry about an employee locking up or forgetting a key. For a more efficient and restrictive way to protect your business from theft and to secure areas with important documents or valuables, use restricted access control.
Tracking employee entry
Another business security measure that door access control provides is the ability to track employees' entry with an audit trail. You can not only limit who enters, but also when they have access, setting time-limiting codes. Door access control allows different amounts of access to different employees, meaning that some employees may only have access to a main entrance, but perhaps only managers have access to other rooms. It can all be customized to fit your business's security needs.
Electronic access control and PIN access control
You can choose from keypad, card or key fob entry options, and from electronic, mechanical and smart locks. With options to program locks with your smartphone, create and send codes, issue smart cards, and more, you can customize access control with the latest in security technology. HRCT uses door access control vendors such as Paxton Access and Codelocks. Your door access control can be integrated with security cameras for a complete business security and surveillance system.