Professional Wireless Network Site Surveys and Installation
Your business's wireless network should be surveyed and planned to maximize wireless signals and avoid obstructions. HRCT provides professional wireless network site surveys to design and implement the best wireless network for your business.
Why Should A Wireless Network Site Survey Be Done?
Your company or organization deserves a wireless network with optimal performance. Some IT companies don't truly validate their network and use poor implementation techniques, leaving clients with unreliable networks and causing performance and application issues. HRCT will survey and install wireless 802.11n/a/b/g/ac LAN networks that will avoid interference and create a better end-user experience.
The advantages of having HRCT complete a wireless network site survey with the latest technology before installing your WiFi network include:
Saving your company money by eliminating repeat site survey walks and by simulating "what if" scenarios
Saving your company money by preventing costly reworks on your wireless network installation
Certifying your wireless network with confidence for any design or application requirements using customer-ready pass or fail assessment reports
Making your network BYOD (Bring Your Own Device) friendly
Maximizing your wireless network's performance and security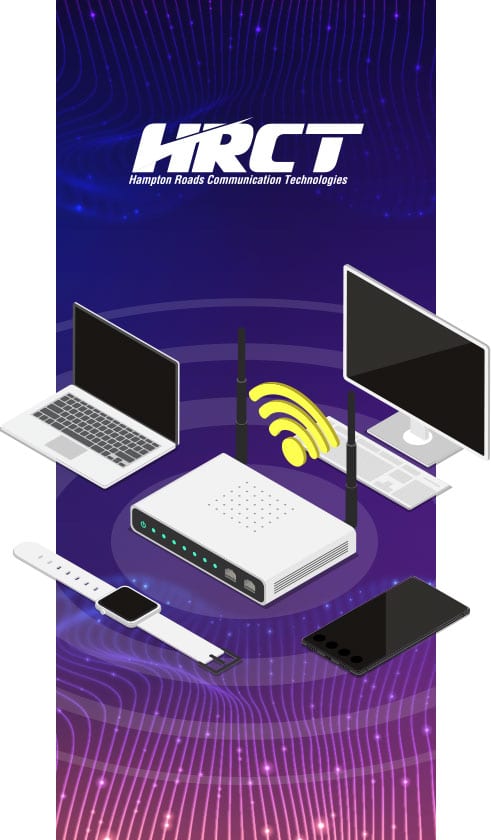 When Should A Wireless Network Site
Survey Be Done For A Business?
Wireless network site surveys can be done when old networks are being replaced or before a new network is built. Gone are the days when simply replacing components one-for-one of a current network will maximize network performance. With new technologies, HRCT can put together a reliable, predictive map of the best quantities, placement, and configuration of your WiFi network for optimal network performance, security, and compliance.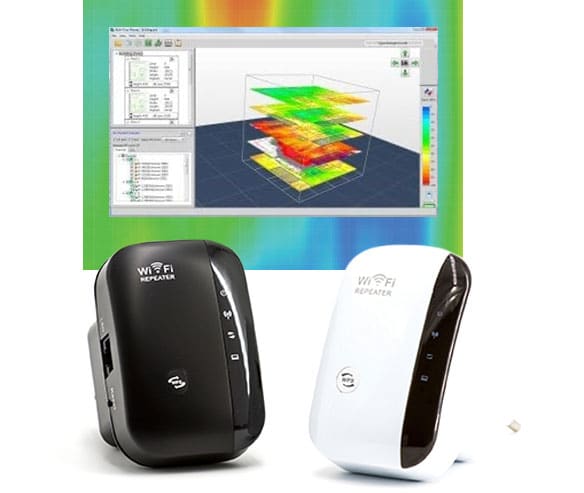 How Does Wireless Network Site Planning And Analysis Work?
If there is not an existing wireless network, HRCT will use software to plan a wireless network by virtualizing building floor plans while considering building materials and then place the wireless access points in the virtual environment to find the best placement and coverage. Then HRCT will walk the entire building with a laptop to analyze the network, measuring the strength and performance of the wireless network, and creating a "heat map."
If there is an existing network in place, HRCT will analyze the network first to diagnose the issues and then use the building plans to place the wireless access points and create a better wifi network.
HRCT will be able to see all critical RF interference and end-user performance metrics to give your business the most effective wireless network possible.