Section 179 presents an exceptional opportunity for businesses to flourish by taking advantage of significant tax breaks while modernizing their infrastructure.
read more
We Are HRCT
Business IT Solutions, Telephone Systems, Video Surveillance and Door Access Control in Hampton Roads, Virginia Beach and Norfolk.
HRCT is your local IT services and business telephone systems partner in Hampton Roads, Virginia Beach, Norfolk & Surrounding Areas.  When you work with our team of trusted technology professionals, you will have a team that is committed to keeping you connected with your team, your data, and your workflow.
Cyber
Security

Managed
Services

Phone Systems and VoIP

Surveillance Systems and Door Access

Business
Wifi


You will also have access to the HRCT comprehensive IT and telecommunications infrastructure management offering, ProAct. ProAct will resolve any current Technology challenges you face while fortifying your systems and optimizing your information systems ensuring your organization's security and operating efficiency.

Community &
Charitable Events
HRCT takes great pride in investing in the community. We love to see the charities in our area succeed and thrive. As our non-profits succeed, lives here in our area and across the world are impacted positively.

Our Guarantee
To You
As our valued client, we guarantee our team will always be there to help you, 24 hours a day/7 days a week. You can rest assured knowing we'll respond to any and all issues as quickly and efficiently as possible. We also commit to the privacy and protection of your personal and business information.

Celebrating
Over 30 Years
HRCT is a professional business telephone, computer and IT company with over 30 years of serving customers throughout the United States, Mid-Atlantic Region, Hampton Roads Virginia, north into Williamsburg and south into the Outer Banks of North Carolina.
Still Thinking About Hiring HRCT As Your Next
IT Services Or Telephone Systems Company?
Check Out What Our Current Clients 
Think About Our Service.
"Great company to work with…"
Great company to work with on data cabling and IT needs, outstanding support and response times, nice job by Craig, Rob, Tina, Charlie and the rest of the HRCT team, keep up the good work, Thanks.
"The best team of people…"
The best team of people we could have to fix all our phone and IT needs. Very nice and friendly customer support. They know what they are doing! They always have someone on call 24/7 so no matter if you work days or nights they have your back. From all of us here at Rachel Screen Printing we recommend HRCT as your IT company.
Only The Best Strategic Technology Partnerships For Our Clients
HRCT has strategic partnerships with companies that provide the products you need to stay connected to your customers and employees. With these alliances, HRCT can analyze, fix, design, install, maintain and proactively manage your company's business communications systems.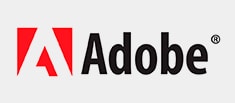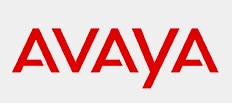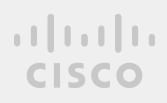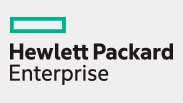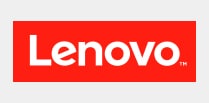 Why Should I Work With HRCT?
You don't last over thirty years by not being good at your job.
HRCT has been voted #1 in IT and Telephone Services in Norfolk, Hampton Roads, and Virginia Beach. We provide a range of IT services such as fully managed IT solutions, network security, and other business security services.
Most importantly, we pride ourselves on our customer service. But don't take it from us. Read what some of our current clients have to say here: https://www.hrct.net/client-feedback/
How Much Does Managed IT Cost?
We understand how important a budget is when it comes to business. Unfortunately, there is no single answer to this.
You see, every company requires different solutions. As a result, different businesses will pay different prices. The best option is to reach out and talk with any potential MSPs then compare. When doing so, don't just compare the cost. Ask yourself, "are they the right fit for us? How can they help our company grow?"
So, go ahead and reach out today. We'd love to talk with you.
What Services Do You Provide?
We provide a range of IT support and solutions to a number of industries. To ensure that they receive only the best, we've created a range of services including, but not limited to:
– Fully Managed IT
– Network Security
– Data backup and Recovery Services
– Network Design and Implementation
– Microsoft Office 365 Solutions
– Business Telephone Services
– Business Security
– Compliance
This is a small list, so we recommend checking out our website. We go more in depth with our services there.