by Eric Schueler
Two major things are happening with technology that REQUIRE a smarter, faster firewall in front of your internet connection to the world.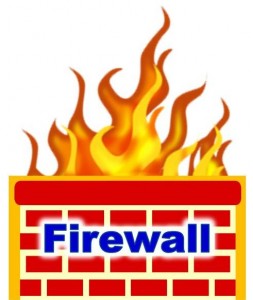 1. Websites are no longer just static information pages, they have become applications and applications can be both good and evil.
2.  More and more businesses are looking to run web-based applications in the "cloud."
For these reasons I wanted to share this article.  It hits the nail on the head with why businesses need to think long and hard about the information flowing to and from their office and how it can be controlled and managed.  As a SonicWALL Partner we can provide expert guidance on implementing a solution such as this."
__________________________________________________________________
SonicWall Article
Are You Sacrificing Security and Performance with an Outdated Firewall?
You shouldn't have to sacrifice throughput and productivity for security. Yet, many organizations today have outdated firewalls that pose security risks because they fail to inspect the data payload of network packets. And simply adding malware inspection to alleviate the problem only increases latency that inhibits performance.

Dell® SonicWALL® Next-Generation Firewalls (NGFW) with multi-core architecture and Reassembly-Free Deep Packet Inspection™ (RFDPI) overcome these limitations to deliver unrivaled levels of protection and performance required for today's evolving IT environments.
You'll learn how:
o    NGFWs overcome latency issues to boost IT performance
o    NGFWs simplify deployment, management to reduce operating costs and complexity
o    RFDPI and multi-core architecture maintain high levels of protection and performance
To find out more about how the Dell SonicWALL Next-Generation Firewall can benefit your organization, visit our web site, or contact a Dell SonicWALL representative at 1.888.557.6642.
Regards,
Dell SonicWALL
__________________________________________________________________
Click here to find out more about how the Dell SonicWALL Next-Generation Firewall can benefit your organization.
Posted by Eric O. Schueler, A+, MCP, MCSE, MCTS, CSSA, ACSP. Eric is the Senior V.P. of Information Technology at HRCT.  He has been in the business of providing IT and consulting for small and medium business for more than 15 years.
For more information and to ask questions, click here to contact Eric Schueler.
Hampton Roads Communication Technologies (HRCT) provides quality business telecommunications solutions, like Business Telephone Systems to companies and organizations throughout the Hampton Roads Virginia cities of Virginia Beach, Chesapeake, Norfolk, Portsmouth, Suffolk, Newport News, and Hampton, north into Williamsburg and south into the Outer Banks of North Carolina. HRCT keeps your company connected. Call today 757-399-3350.