Warren Beavers
Senior Field Technician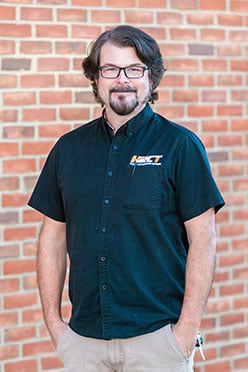 Warren has been in the Telecommunications industry for over 20 years. 
His career began with his training in the Delaware Army National Guard as a wire systems installer. His first job in telecommunications was in CATV, and over the years, he has expanded his knowledgebase to VoIP telephony, Server configuration and installation, IT/Networking, and AV. He has done installs for several national accounts, utilizing networking, and VoIP technologies to connect all of the locations together.
Warren is HRCT's Senior Field Technician, specializing in installation and service of IT, and Telephony technologies.
Fun Fact: Warren is an established bass player in the regional music scene. He manages the Hampton Roads Bass Players Facebook Group, which has over 200 members. He has had performance pictures of himself published in a book that has international sales.