Posted by Eric O. Schueler, Senior V.P. of Information Technology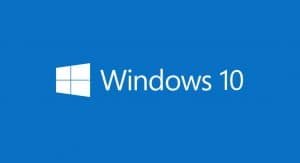 It's new.
It's better.
It's familiar to you
It's Windows 10, and you can download it now!
The Best of Windows 10
One Windows Insider said that it combines the strengths of Windows 8 with the strengths of Windows 7. It is designed to start up and resume faster, be more secure and work with software like Office 365 and the hardware you have already. If you need help setting up your system for Windows 10 or want to add a computer to your network, HRCT can help.
New features include:
Microsoft Edge
Cortana
Start Menu
Multi-tasking on one screen
Action Center
Security advancements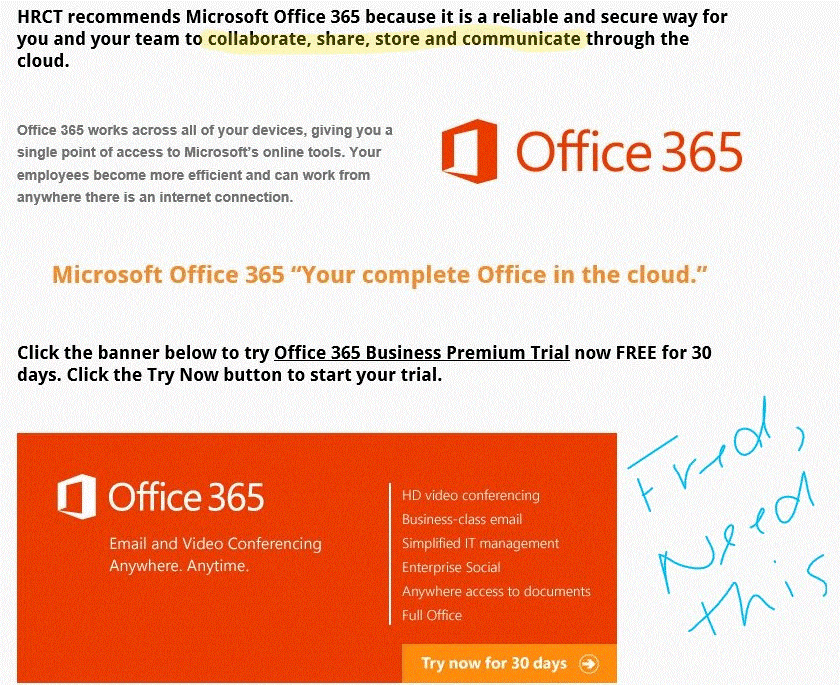 Microsoft Edge
Microsoft Edge is so much more than a browser. It can actually make you more productive. It is the only browser that lets you take notes, write, doodle and highlight directly on webpages. The Hub houses all your favorites like your reading list, browsing history and current downloads all in one place. Save articles and other content to read later in the reading list and access it whenever you like.
Cortana
As your new personal assistant, Cortana can help you find things on your PC, manage your calendar, track packages and much more. The more you use it, the more personalized the experience becomes.
Utilize Cortana right in the address bar of Microsoft Edge to do things faster and easier.
Make reservations for a business dinner, and Cortana can provide instant directions to the perfect spot.
Reading a webpage and want to know more about a topic? You simply highlight the word or phrase, right click and then Ask Cortana to find out more.
Start Menu
It's back! That has made many people happy and more comfortable with Windows 10. The Start menu is a flashback to Windows 7, but it now has "live tiles" similar to Metro in Windows 8. Don't worry. The tiles won't take over your screen like Windows 8 because now they are understated and in the Start menu.
Personalize your Start menu by pinning apps and programs or by moving and regrouping tiles. Need more space? Resize it to make it bigger. Use the arrow to the right of an app in the Start menu to see specific tasks or items like New Appointment in Outlook.
Multi-Tasking On One Screen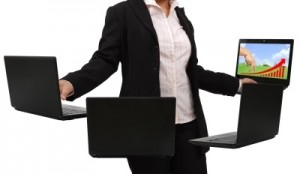 With Windows 10, it's easy to stay organized and get more done.
Work across multiple windows and see everything at the same time when you snap up to four apps or webpages to your screen. Simply trap the top of the window of one app and drag it to the side or corner of the screen, the app will snap to one side and the other apps will snap next to it.
Create multiple desktops to stay organized, and switch your focus between apps. Group the apps together by creating virtual desktops.
Perhaps you need one desktop for the budget you're working on with all the files open that you need. On another desktop, you can have the client proposal and all files associated with it open. Then switch from one desktop to the other throughout your day to work on both.
Action Center
Windows 10 has some new features that will be similar to a smartphone. In the new Action Center, find out if you have new email, if your app has been updated or adjust the brightness of your screen. Android and iPhone users will find this center to be similar to swiping up or down on your phone screen.
Security Advancements
With Windows Hello (available on select devices coming soon), you are the password by creating user identities for accessing devices, apps and sites. This feature of Windows 10 improves resistance to breach, phishing or theft.
Business data is protected even more by adding an additional layer of protection that guards data wherever it goes. By using containers and data separation at the application and field level, data moving from PC to a USB drive, email or cloud will be as protected as if it was still on the PC. This level of security is important in today's increasingly mobile workforce to secure access to network resources across multiple devices to increase productivity. If your company is interested in cloud computing, contact HRCT to help you find the best cloud services for your business.
Apps and Windows 10
With Office apps for Windows 10, you can work on your Office documents anywhere on your PC, tablet or phone. Touchscreen friendly and consistent across all your devices, you can access Word, Excel, PowerPoint, OneNote and Outlook.
OneDrive, one built-in app, is 15 GB of free online storage that comes with your Microsoft account. Save documents or files and access them later on any PC, tablet or phone. Even if you have no internet when you reconnect OneDrive, it will update the online version with any changes made offline.
Overall, How does the new Windows 10 compare?
We see a return of the Start Menu from Windows 7 which lets you quickly access what matters most to you but now apps will be presented as colorful live tiles.
Brand new, you'll have Cortana, a digital assistant to help you get things done.
Windows Hello will let you log in with a look or a touch.
Windows 10 offers more ways to work across devices. With Continuum, it's easy to switch between desktop and tablet mode. Stay up-to-date with always-enabled updates on features and security.
Be more productive with Microsoft Edge and multitasking features.
Like Microsoft says, Windows 10 is familiar. There's a start button, desktop, taskbar and app icons. Anyone that's used a PC since 2005 will be accustomed to this setup. It's easy to use and learn, but best of all, the update is free to just about anyone currently using Windows 7 and 8.
Download Windows 10 now by clicking here.
For help with choosing the right products for your business contact me, Eric O. Schueler, Senior V.P. of Information Technology.
Call today. (757) 399-3350
---
Posted by Eric O. Schueler, A+, MCP, MCSE, MCTS, CSSA, ACSP – Senior V.P. of Information Technology at HRCT. Eric has been in the business of providing IT and consulting for small and medium business for more than 15 years.
Hampton Roads Communication Technologies (HRCT) provides quality business telecommunications solutions, like Microsoft Lync and Office 365, computer and IT support and managed service agreements to companies and organizations throughout the United States, Mid-Atlantic and the Hampton Roads Virginia cities of Virginia Beach, Chesapeake, Norfolk, Portsmouth, Suffolk, Newport News and Hampton, north into Williamsburg and south into the Outer Banks of North Carolina. HRCT keeps your company connected with 24/7 emergency service.
Call today. (757) 399-3350
Sources: windows.microsoft.com, blogs.windows.com, microsoft.com, money.cnn.com
Images courtesy of FreeDigitalPhotos.net by Pong (woman working) and adamr (Man using phone and tablet).