What Is Skype For Business?

With Skype for Business, you have access to a complete and highly advanced communication platform. From a mobile or desktop client, you can place & receive PSTN calls, send and receive instant messages and use audio/video/web conferencing features. Skype for Business Presence provides real-time insight in the availability of your colleagues or even external contacts and ensures that you can communicate effectively, collaborate online, and respond quickly to questions of your customers.
The Skype For Business Features Include:
Instant Messaging
Web/Video Conferencing
Whiteboard
Desk Phone Calling
Smart Phone Apps
Calendar
File Sharing
Email Integration
Power Productivity with Office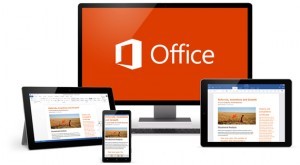 Are you an Office 365 user and want to use Skype for Business Enterprise Voice features? We can help get you there. This will bring you the full Skype for Business, including integration with Exchange Online and SharePoint Online.
Add or upgrade to your existing Office 365 software quickly and easily.
HRCT recommends Microsoft Office 365, "Your complete Office in the cloud."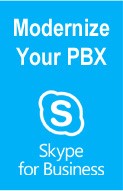 Modernize Your PBX
Traditional PBX systems will be a thing of the past as Skype for Business provides more features, as well as a more secure and mobile solution that can be used anywhere. 
Call, share and chat with your colleagues, business partners, and customers on Skype for Business
Set up employee extensions, call forwarding, voice mail service, and more.
Create video or audio conference calling
Transfer calls between extensions and/or other offices seamlessly
Click to dial from Outlook or web pages
You can use a traditional Desktop phone or use a Bluetooth or wired headset with Skype softphone dial pad.
With Skype for Business, your company gets:
Skype across devices
Complete meeting solution
Modern voice with Cloud PBX
Global-scale, security, and manageability