Network Design, Implementation, and Repair
Whether you're considering a network for a new build, renovation, or just have some issues with your current network, we've got you covered.
All of Your Workflow Runs Along the Pathways of Your Network.
Having the right network design, implementation, and repair team on your side ensures that your network isn't the cause of work slowdowns or stoppages.
Need to design a computer network?
Need to design or optimize a wireless network?
Want to add a computer to your network?
Want to connect to a wireless printer?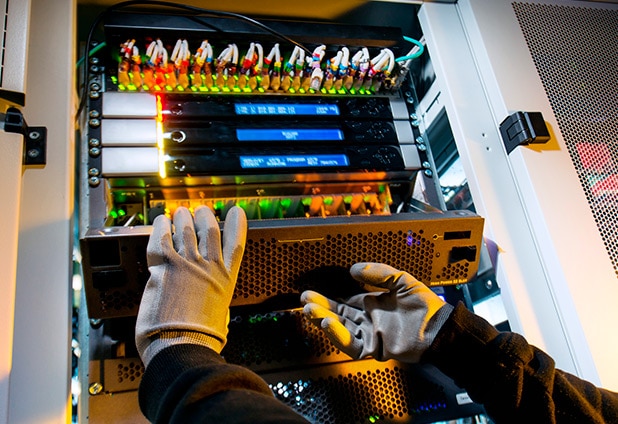 Network Design & Implementation
HRCT has been a leader in design and implementation of office computer networks in Hampton Roads for many years. Our experienced team provides wired and wireless technologies for your office network.
The computer network is designed to connect the computers in your office to make sharing data faster and easier. The office network allows you to share important files without downloading them to an external drive or uploading them to the internet. It makes data sharing and access from the authorized computers fast and secure. The office network enables the computers to use sharing storage devices to store and access the information.
The HRCT Team is Ready to Tackle Your Network Design, Implementation, and Repair



Optimize a current network

Plan and optimize a wireless network

The art of designing a computer network involves more than just connecting computers together. The advanced office network requires the proper knowledge of network programming, communication protocols, and communication media.
Wireless networks require planning to install an optimal performing network. HRCT provides wireless network site surveys to effectively plan your wireless network. The wireless networks that we design and implement are ideal for large enterprise businesses and hospitality.
An office network that allows the users to share the information fast and secure makes the work process faster and easier. Access all the necessary data for internal processes fast and secure to save time and money. That's what a properly designed, implemented, and maintained network does for your business.