Microsoft Office 365
Microsoft Office 365 is "Your complete office in the cloud." HRCT recommends Microsoft Office 365 because it is a reliable and secure way for you and your team to collaborate, share, store, and communicate through the cloud.
Office 365 works across all of your devices, giving you a single point of access to Microsoft's online tools. Your employees become more efficient and can work from anywhere there is an internet connection.
What Can Businesses Expect to Achieve With Microsoft Office 365?
Microsoft Office 365 equips businesses with the tools they need to get their work done faster and better with the most recent versions of Word, Excel, PowerPoint, OneNote, and Outlook. As an added bonus, companies gain the ability to enjoy quick look-up and research assistance* with Office 365's built-in web search function.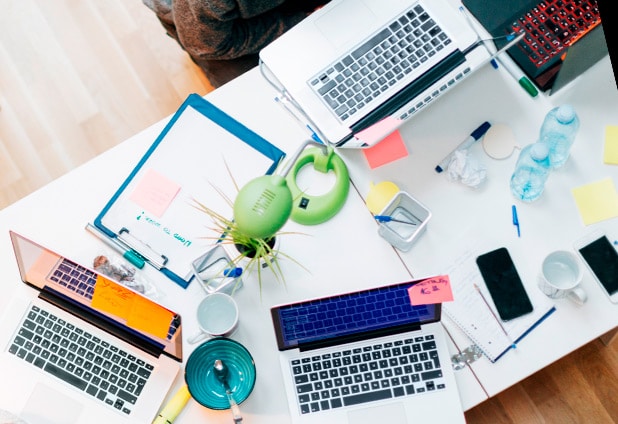 The Office 365 Enterprise E3 suite includes:
Familiar Office tools
Office Suite: Always have the latest versions of Word, Excel, PowerPoint, Outlook, OneNote, Publisher, Skype for Business and Access
Office on PCs, tablets, and phones
Plus these online services
Email and calendars
Advanced email
Document and email access control
Online conferencing
Instant messaging and Skype connectivity
File storage and sharing
Yammer Corporate social network
Office Online: Create and edit Word, OneNote, PowerPoint, and Excel documents from any modern browser.
Team sites
Mobility
Enterprise management of apps
Search and discovery
Corporate video portal
Voicemail integration (Unified Messaging)
Advanced compliance tools
Self-service Business Intelligence in Excel
Apps for Office and SharePoint
All Office 365 Enterprise plans include:
Reliability
Privacy
Administration
Up to date
Active Directory integration
Support
Office 365 onboarding service
Office 365 FastTrack

---
What Can Businesses Expect From Office 365 Enterprise E3?
Office 365 Business Premium includes:
Familiar Office tools
Office Suite
Office on PCs, tablets, and phones
Plus these online services
Email and calendars
Online conferencing
Instant messaging and Skype connectivity
Yammer Corporate social network
Simple file storage and sharing
Team sites
Search and discovery
All Office 365 for business plans include:
Reliability
Security
Administration
Up to date
Active Directory integration
Support