HRCT Helps Ship Repair Company Go Remote
The COVID-19 pandemic shed a light on how important it is for organizations and companies to be able to pivot quickly and take advantage of opportunities, during challenging times. The ability to work remotely was proven to be such an opportunity and allowed organizations to be flexible and responsive.
Download the HRCT Story Of Success Here
Are You Remote Ready?
If your organization is planning to continue with remote work into the future, you're not alone in that decision—according to 317 CFOs recently surveyed by Gartner, 74% say they expect to move previously on-site employees remote post-COVID-19.
Furthermore, although it may be safe to bring your staff into the office, it's important not to forget all the hard lessons learned during this pandemic. Subsequent waves are a distinct possibility, and so, you need to make sure you have a viable remote work plan in place that can be launched quickly.
The question is: are you remote ready? This is a common concern we've heard from clients…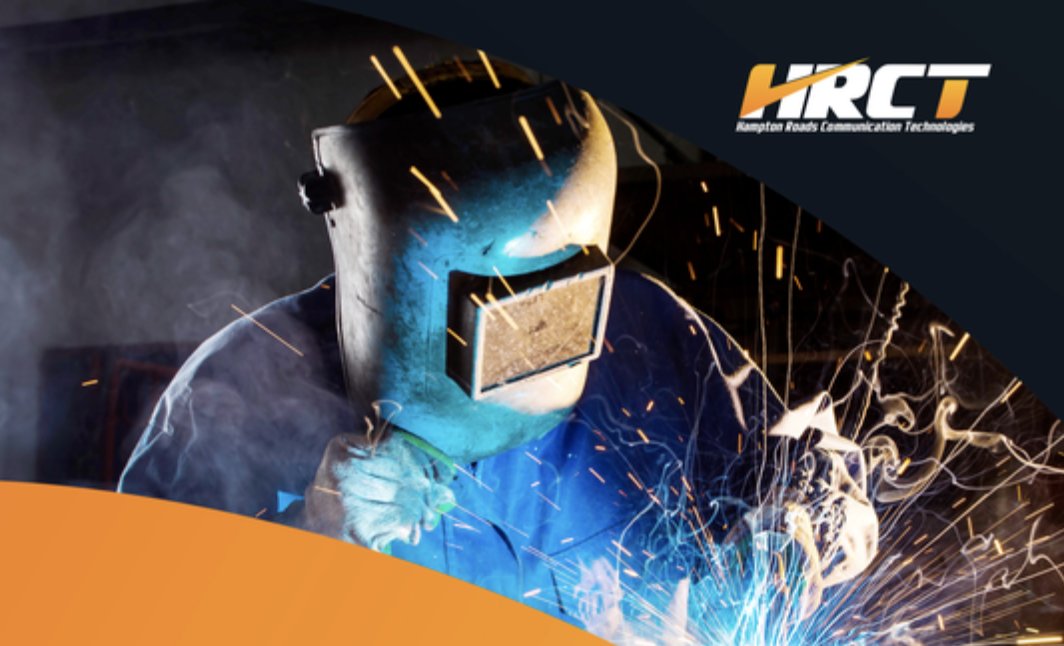 This Client Needed Reliable Remote Capabilities
IT resources have never been as important as they are now as a majority of professionals work from home. In order for organizations like this one to stay connected and productive while working remotely, they need the right technologies and processes in place.
Due to how quickly the pandemic developed, many organizations were unable to prepare for the shift to a remote work setting. Doing so would have required careful planning, methodical execution of new processes, and expert implementation of new technologies.
That's why this client began looking for expert IT assistance. They knew they needed to have a solution that was affordable, scalable, and secure and that enabled an efficient remote workforce.
This Ship Repair Company Had Chronic Remote Issues
This client was suffering from rolling power outages at their main office, which regularly knocked out their crucial VPN connections. This meant that their remote workers had to wait for someone to drive into the office and reboot everything before being able to work again.
In order to fix this serious issue, they started researching their local IT support options. They elected to contact HRCT for the project because we offer the expertise and resources needed to quickly resolve their remote access issues.
HRCT & Microsoft 365 To The Rescue
In order to eliminate their remote environment issues, the HRCT team recommended that this client switch to a Microsoft 365 platform for their work.
Utilizing the power of Microsoft SharePoint, we began the process of migrating all their server data to the cloud and syncing only pertinent folders to employees' local drives. This ensures they will have access to their work no matter what happens.
By moving this client to Microsoft 365, we gave them access to a range of advantages…
Accessibility
You need to be able to use your tools from anywhere, any device, and Microsoft 365 gives you that flexibility. Access your email, meetings, and other services online. Create, edit, and share Word, PowerPoint, Excel, and OneNote files online and stay up to date with everyone's changes in a file, even if they're made at the same time.
Microsoft Teams
This chat-based workspace brings users together to collaborate, communicate, and share content, helping them work as efficiently as possible whether in the office or operating from a remote workplace. Team members and business contacts can stay connected and share work through the suite of Microsoft solutions they're most accustomed to.
Microsoft Teams gives you the ability to host real-time meetings, staff training, connect with clients, all in a direct video meeting format. Whether your staff is working remotely, or maintaining contact with a key client from out of town, Teams' video meetings provide a convenient and personal way to communicate, without having to make the commute.
Robust Security Features
Microsoft 365 uses a defense-in-depth approach to provide physical, logical, and data layers of security features and operational best practices:
The Microsoft 365 Cloud App Security provides insight into any suspicious activity in the program. You can investigate situations that could pose a risk and if needed, take action to address them. You'll receive notifications of triggered alerts for any unusual activities.
Then you can view what data is being accessed and used and suspend any user accounts that exhibit suspicious activity. Afterward, if you authorize, the user can log back into Microsoft 365.
Multi-Factor Authentication (MFA) is another way that Microsoft 365 keeps your data more secure. MFA requires the consumer to utilize two methods to confirm that they are the rightful account owner. By setting up these types of verification, you add an extra layer of security to your nonprofit's Microsoft 365 accounts.
Microsoft 365 uses several strong encryption protocols, and technologies including Transport Layer Security/Secure Sockets Layer (TLS/SSL), Internet Protocol Security (IPSec), and Advanced Encryption Standard (AES).
Encryption technology is a great way to protect important data. By making data unreadable to anyone who isn't supposed to have access to it, you can secure files stored on your systems, servers, and mobile devices, as well as files sent via email or through file-sharing services.
Looking For An IT Team With Remote Capability Expertise?
Organizations across the US are quickly realizing that they need reliable IT service and enhanced support for the new systems and subsequent risks that have been presented during this time of COVID-19.
If you're looking for help with your remote work, contact HRCT.