HRCT: IT Services and Support Guarantee
At HRCT, we have a complete and no-hassle guarantee for all of our IT Services and Support, telephone solutions and everything service we provide to our clients.
This guarantee stands at the top of the industry and we have found very few IT and telephone service companies who offer a complete service guarantee.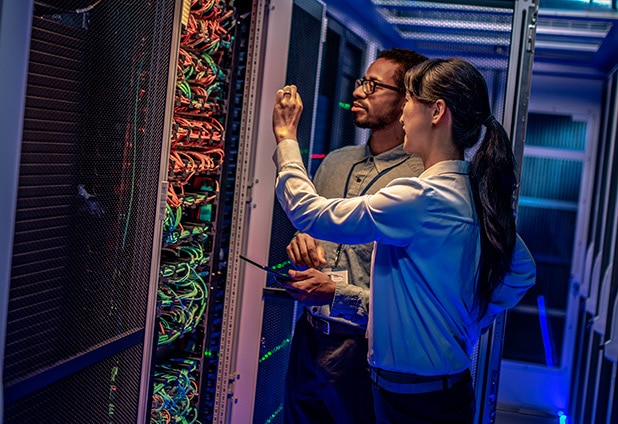 Here are the details of our IT Services guarantee:

100% Satisfaction Guarantee
If you are tired of getting billed on projects when your computer systems are still having the same issues after your current IT company leaves. HRCT guarantees your satisfaction with any project we undertake.

No Confusing Tech Speak
When we go to meet with your lawyer, accountant or insurance rap, you want to hear what needs to happen in simple layman terms. HRCT feels strongly that our clients want to know how to take care of their computers in simple terms. Our discussions will be easy to understand and therefore decisions will be easier to make.

Timely IT Services
HRCT understands that when your computer network is down, it's unacceptable. Our team of highly skilled IT professionals will fix your tech issues quickly. No more waiting hours or even days for your current IT company to get around to it.

Around The Clock Access
If your business runs 24 hours a day, your current IT company's 8-5 Mondays through Friday's schedule, isn't what you need in today's always-connected world. HRCT has invested in the right tools and services allowing us to watch over your business IT and telephone systems 24 hours a day, 7 days a week.

No "Major Accidents"
We have dealt with clients who had their current IT company start fixing one problem and caused another bigger issue which cost them thousands more. If there are any risks associated with the IT services we provide, we'll explain it in plain English and make sure you are aware of the risks and sign off on the fact you want us doing the work. Of course, HRCT will take every precaution not to have issues, but we feel it is important for you to understand any risks to your computer network.

Work Completed in Scope and On-Time - Guaranteed!
This is a two-tiered guarantee. We'll do the work you actually wanted done and we'll get it done in the timeframe we agreed upon. Sound too good to be true? Give us a try to see how we work!! We don't charge you for "surprises" we didn't bother to work through before doing your quote. What we quote is what you pay. Guaranteed.

Accurate and Consistent Billing
We bill based on what you agree to. We find it annoying when we get bills for companies for services we didn't agree to. We assume you want the same thing from your current IT company.
---
If these promises sound like what you are looking for from your computer technician or managed services provider,
call HRCT today to schedule a business technology, security and communications assessment.