by Eric Schueler, Senior V.P. of Information Technology at HRCT.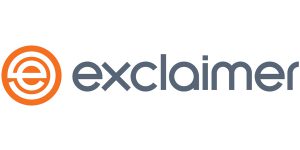 It's an easy choice!
Here are just some of the reasons why you should start using Exclaimer Cloud – Signatures for Office 365, a premier Office 365 email signature management solution.
Email signatures on ALL devices
Drag-and-drop signature editor
Advanced user management
The most secure Office 365 signature solution on the market
There is nothing to install
Click here for more information and why HRCT recommends using Exclaimer!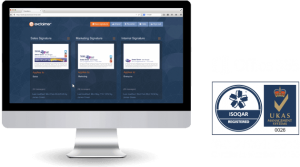 "Exclaimer products have won multiple accolades from industry publications and user forums alike. Our solutions are regularly recommended by Microsoft MVPs (Most Valuable Professionals) and have a strong reputation within the Microsoft community.
Exclaimer has over 75 million users worldwide and 15+ years of experience providing and supporting Microsoft Exchange, Outlook, Office 365 and G Suite email solutions." www.Exclaimer.com
For more information about Exclaimer, call Eric Schueler, HRCT's Senior V.P. of Information Technology. (757) 399-3350
—————————————————————
Posted by Eric O. Schueler, A+, MCP, MCSE, MCTS, CSSA, ACSP – Senior V.P. of Information Technology at HRCT. Eric has been in the business of providing IT and consulting for small and medium business for more than 15 years.
Hampton Roads Communication Technologies (HRCT) provides quality business telecommunications solutions, business security systems, computer and IT support, data protection and security and managed service agreements to companies and organizations throughout the United States, Mid-Atlantic and the Hampton Roads Virginia cities of Virginia Beach, Chesapeake, Norfolk, Portsmouth, Suffolk, Newport News and Hampton, north into Williamsburg and south into the Outer Banks of North Carolina. HRCT keeps your company connected with 24/7 emergency service.
Call today. (757) 399-3350