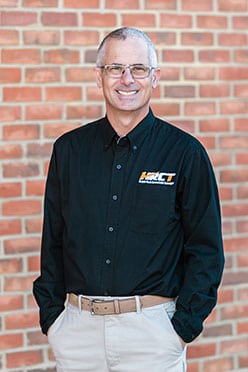 When it comes to support, service and the latest technology for your business telephone system, Doug Gray has the knowledge and experience to keep your business connected.
Doug has been in the communications business with HRCT for over 27 years. As the son of HRCT founder Herb Gray, Doug joined HRCT in 1987 at the ripe old age of 18. He started as a helper working with Bell Company retired tech's that had been in the business since the early sixties. This invaluable experience gave him the opportunity to learn from some of the early pioneers in a time when the explosion in voice technologies was taking place. One of those pioneers was his father Herb, and Doug has followed in his footsteps.
Doug has grown with the Company and all the technological advances in the market place. Doug has been recognized by Samsung with their service excellence award. Doug also holds a Virginia class A contractor's license. Since 1987, Doug has worked his way up through the ranks to become President of HRCT.
Fun Fact: Doug is living proof that someday techno geeks will rule the world.