Computer and IT Managed Services
Keeping your IT environment and communications infrastructure updated, monitored, and on track begins with Computer and IT Managed Services.
ProAct Business IT Managed Services Keep Your Communications and IT Systems Running Flawlessly to Support Internal Processes Efficiency
What is ProAct Business IT Managed Services?
Companies throughout Hampton Roads are dependent upon their IT systems and communications infrastructure. Every process within their internal workflow requires access to computing hardware or company data. Because of this heavy reliance on the function of IT resources (both on-site and cloud), there is a need for continuous and comprehensive maintenance and security/operational monitoring of those assets.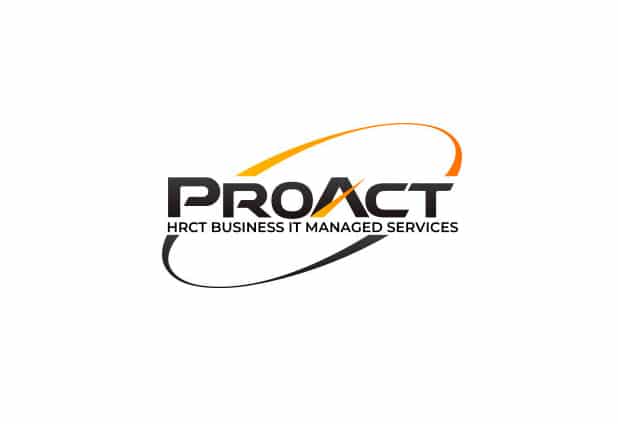 The management of IT assets is usually either accomplished by internal IT staff or by outsourcing
IT support
needs to a company like HRCT. But the choice does not have to be one or the other. HRCT can either take on all of the IT support requirements of a Hampton Roads company, or we can work alongside your internal IT department to provide expertise, C-suite IT consulting, or support for the flood of tedious IT tasks that flood the in-box of your in-house IT staff.
Can HRCT and ProAct Managed IT Services Meet the IT Requirements of My Business?
HRCT offers IT managed services agreements that can provide reliable network security, onsite and remote support, system back-ups and disaster recovery planning. We take care of the IT environment and communications assets of businesses ranging in size from the small office to enterprise-level, multi-site corporations. ProAct can also include preventative maintenance, patch management, and repair services. All of HRCT's managed services agreements are customized to fit the unique needs of your company's computer and IT systems. HRCT managed services agreements list specific ongoing services, so your company is aware of everything included. For emergencies, HRCT provides service 24 hours a day, 7 days a week.
ProAct Managed Services Preventative Maintenance Programs Are Customizable and Can Include:
Monitoring & Alerting
Patch Management
Asset Tracking & Management
Guaranteed Response Time
Preventive Maintenance Visits
Network Documentation
System Backup and Status
E-mail and Phone Support
Setup of New Users
Onsite and Remote Support
Disaster Recovery Planning
HRCT is your business communications computer, and IT managed services company, providing:
Unlimited Web / E-mail Support
Unlimited Phone Support
Guaranteed Response Time
HRCT's ProAct managed services will provide preventative maintenance and repair services, but that's just the start of the benefits to your organization.
Predictable monthly fixed-fee pricing
A full team of IT specialists on your side
IT Consulting for business-impacted executive decision making
Robust cybersecurity protocols forming layers of protection
Near-zero downtime for your internal processes
Always-on IT support for your employees' daily IT questions
Hampton Roads Communications Technologies (HRCT) is a business telephone, computer support, and IT company providing computer and IT managed services for businesses and organizations. HRCT provides preventative maintenance visits, guaranteed response time, and fixed price projects so you receive the best attention and service.