Business Voicemail and Unified Messaging Solutions
Ready To Equip Your Company with a Reliable and Multi-Device System for Your Messaging?
Providing a way for clients to leave messages for your sales and service employees is part of your customer service. Now, the new, flexible voicemail systems can help you earn and keep customers. HRCT is ready to help you put your best foot forward.
What is the difference between Business Voicemail and Unified Messaging Solutions?
Business voicemail allows users to create, send, receive, and forward voice messages. Unified Messaging takes it one step further and manages voicemail and email in one inbox. Unified Messaging lets you consolidate all forms of communications and manage messages faster.
Business Voicemail Solutions
HRCT helps you communicate with your customers, suppliers, and employees with Business Voicemail. Your customers want to reach someone as quickly as possible, and they want to be able to leave a voicemail message easily. This can be achieved with the right Business Voicemail solution.
HRCT Offers Voice Messaging that Goes Beyond Simply Leaving A Message.
Screen calls and route calls to the department the caller needs.
Have an automated attendant, so callers can route their own calls and messages without a human interface. This reduces the chance of dropped calls or misrouting.
Have an answering feature that allows users a choice to leave a message, call another extension, hold when the line is busy or speak with an operator/attendant.
Play pre-recorded information prompts with audio text to answer frequently asked questions.
Receive message notifications by desk phone light, pager, cell phone, or office phone call.
VoIP or Voice over Internet Protocol has further enhanced Business Voicemail by reducing costs, connecting remote users and streamlining multiple offices. VoIP or a hosted system is essentially phone and data hosting over the internet. With VoIP your business could enjoy these key features, as well as, advances such as voicemail to email, click to call voicemail and cell phone integration.
Unified Messaging Solutions
Unified Messaging Solutions (UMS) refers to the integration of different messaging and communications, such as email, fax, voicemail, SMS, etc., into one interface that can be accessed on a variety of devices. HRCT offers Unified Messaging Solutions from top companies like
Samsung
Avaya
Microsoft Skype for Business (formerly Microsoft Lync)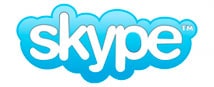 Communication has evolved to be more internet and mobile-based, and HRCT can incorporate those into traditional telephony.
Unified Messaging Solutions offer:
Higher levels of engagement for all users
Increased productivity
Reduced costs
Ability to use current telephony in some cases
Increased flexibility with new technology
More Engagement
Employees can engage more easily with customers and co-workers using Unified Messaging Solutions. They will know immediately when a customer has contacted them and can respond accordingly. They will also be using the same applications as their team members and can collaborate in real-time. UMS is always available, so it's easy for co-workers to work together in easier and more consistent ways than traditional meetings.
Increased Productivity
Unified Messaging Solutions offer increased productivity by integrating all applications into one easy-to-use interface. Most employees will check their email, check voicemail, respond to faxes, etc. but with UMS, they can do it in one place, eliminating inefficient and redundant work and increasing communication with clients, customers and team members.
Through VoIP, Unified Messaging Solutions is more efficient, and the costs are greatly reduced. Your telephone system and Unified Messaging is done over the internet and not your traditional telephone system.
HRCT provides both Business Voicemail and Unified Messaging Solutions for your business. We have business telephone and hosted solutions to fit your company's size and budget. HRCT can help you with the day-to-day management of your business telephone system, as well as your computers, networks, and IT.
Whether you choose Business Voicemail Solutions or Unified Messaging Solutions, you're putting your employees and customers first by allowing them to engage effortlessly and quickly. Both solutions will offer better customer experience and engage your workforce like never before. HRCT offers Business Voicemail Solutions and Unified Messaging Solutions as well as VoIP or Hosted Services.