Managed Phone Support
Having trouble with your phone system? Let the HRCT team provide continuous Managed Phone Support.
Managed Phone Support is Everything Your Phone Systems Need – Maintenance, Programming, Backups, and Support
Your business phone system requires maintenance, programming, backups, and support to run smoothly, as well as adjust to the day-to-day challenges and changes your company faces.
HRCT provides Managed Services for your business phone systems, meaning we offer service agreements to take care of day in and day out support and functions of your business phone system.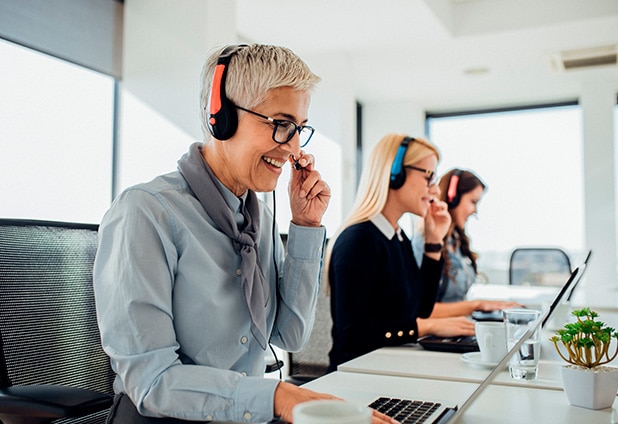 A service agreement keeps your communication systems strong and reliable. Don't wait until something goes wrong. We know how important it is that communication with customers, vendors, and other stakeholders go uninterrupted. That's why our Managed Services agreements are preventative – to keep your communication systems functioning properly.
However, should something break or not function properly, our 24/7 emergency services ensure you have the prompt attention you need to get your business phone systems up and running quickly. Our 30-minute response time support guarantees you don't have to wait hours on end for support. HRCT is efficient and effective at keeping your communication systems going.
HRCT Offers Telephone System Managed Services Agreements That Can Include:
Software updates
Onsite & offsite system backups
Voicemail maintenance
Error log review
Preventative maintenance visits
Unlimited remote programming support
Remote and onsite support for emergencies
User training
You can select the support and maintenance program that works best for your business or organization.
The Benefits of a Managed Services Agreement
Greater efficiency
Controlled costs
Priority response
Up-to-date software and firmware
Advance planning
Discounts on additional services
Proactively identifying issues before they impact your business