by Doug Gray, Vice President HRCT
Have you ever imagined what your business would do if with no telephone, no computer, email or internet? The term "in the old days …" would be your new reality. This real threat to your business' communications is why Hampton Roads Communication Technologies (HRCT) has been a leader in business communications in Hampton Roads since 1986.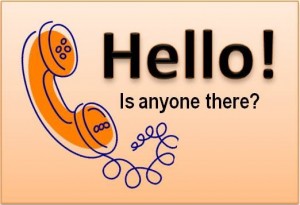 It is our job at HRCT to keep you connected. In the 26 years we've been working with local, regional and national businesses, we have come to the rescue many times when telephone and computer systems fail. We have seen the loss in data, hours and productivity. Here are some simple tips we recommend at HRCT to insure your business stays connected and productive.
Tips to Keep your Business Connected:
Have a service contract for both your telephone and computer systems. This guarantees that your system will run properly and be kept up-to-date with technology.
System backups are more than important. They should be at the top of your list. They can help prevent a shutdown of your business' productivity and save thousands of dollars in potential lost business.
Keep up with technology. This doesn't mean you need a new telephone or computer system. It does mean that you need a reliable expert who can maintain and upgrade your existing system. This same expert can tell you when it is time to make the investment in new hardware and software.
Make sure your communication system keeps up with your company's growth and unique needs. Ask yourself, have you hired more people than you have telephones or extensions? Do you have a sales staff with cell phones and tablets? If the answer is yes, you need to have your communications systems analyzed by a professional.
Use professionals who are qualified to work on your communication systems. When your Telephone or IT systems are not working properly, who do you call? Are they reliable? They should be qualified and professional. They should NOT be an employee's, husband's brother who knows how to work on computers.
Whether you have a question about your existing communication systems or you need service or repair, I am here to help. Feel free to call me to discuss your unique needs. Doug Gray (757) 399-3350. HRCT is committed to your growth.
——————————————————————————————————-
Hampton Roads Communication Technologies (HRCT) provides quality business telecommunications solutions, like IT Sales, Repair and Service Plans to companies and organizations throughout the United States, Mid-Atlantic and the Hampton Roads Virginia cities of Virginia Beach, Chesapeake, Norfolk, Portsmouth, Suffolk, Newport News and Hampton, north into Williamsburg and south into the Outer Banks of North Carolina. HRCT keeps your company connected. Call today 757-399-3350.
Doug Gray, Vice President of HRCT has been in the communications business with HRCT for 25 years. As the son of HRCT founder Herb Gray, Doug had the unique opportunity to grow up in the business, learning from some of the pioneers in a time when the explosion in voice technologies was taking place. Doug holds manufacturer certifications from Samsung, Comdial, Executone, Keyvoice and Valcom and has been recognized by Samsung with their service excellence award. Doug also holds a Virginia class A contractor's license. Doug has a wife and 2 daughters.