Victoria Arth
Office Manager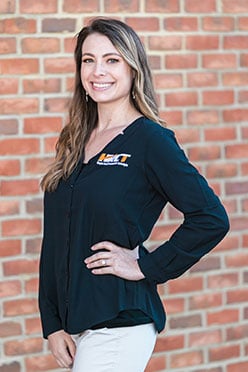 Victoria has been with the business virtually her whole life, as she is the third generation to work for HRCT. 
It started as simply as helping her dad carry the smallest of materials and learning how to make jewelry out of wire to pass the time on job sites. She has seen the business grow from just 2 men and a truck, to now over 15 dedicated employees.
Victoria now resides in the role of Office Manager, helping customers with everything from service order requests to billing inquiries. If our customers need anything, they do not hesitate to reach out to her. Victoria has worked in the service industry for the past 8 years, starting in high school and working full time through her studies as a Marine Biology major at Old Dominion University.
Fun Fact: Victoria loves animals. At one point, she even had 2 rats! It comes naturally to her, loving animals since she was a child and working in the veterinary field through college. Her favorite place is the Virginia Aquarium.