Craig Maxwell
Director of Sales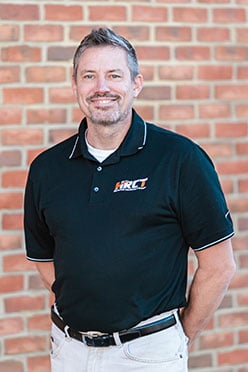 Craig provides outstanding service and is responsible for helping our clients find the best business telephone, computer and IT solution for their company's needs.
For the past 18 years, Craig has been involved in most areas of the communication and technology industry. Craig began his career in the United States Coast Guard where he was trained to be a telephone technician. After leaving the service, Craig gained more experience and training as a service technician, service manager, sales engineer and as an entrepreneur. After running his own business, Craig came to HRCT in 2012 as our Senior Solutions Consultant.
Craig has been corporate educated and trained on both the technical and sales side of our industry over the past 18 years. His schooling, training, and 18 years of experience gives him the knowledge and knowhow for most business applications from start to finish. Craig is certified on Avaya systems/Vodavi Systems. Craig has many years of experience on Audio/Visual options and also Call Recording Solutions.
Originally from New Jersey, Craig stayed in Virginia after serving in the United States Coast Guard and now lives in Hickory/Great Bridge area of Chesapeake. He has a son and twins girls and is very active with his kids, coaching baseball, softball and soccer.
Fun Fact: For years now, Craig has been trying to get on the show "Wipeout." He's also addicted to chocolate … anything chocolate!