" alt="Is Your Wi-Fi Turning Potential Guests Away?">
Wi-Fi is essentially a lifeline these days. There are apps in endless supply to help you find Wi-Fi hotspots no matter if you are in an airport or waiting in the lobby of a doctor's office. Having Wi-Fi is an excellent way to improve traffic to your…
Expansive use of endpoint devices and Cloud connectivity has stretched cybersecurity thin. Businesses may want to invest in enterprise-level strategies.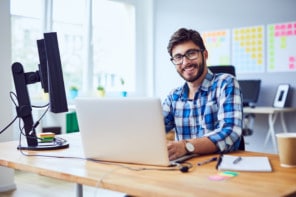 " alt="What Does The DOD's Latest CMMC Version Mean For You?">
The latest draft version (0.7) of the Cybersecurity Maturity Model Certification (CMMC) was released by the Department of Defense (DoD) Office of the Undersecretary of Defense Acquisition and Sustainment [OUSD(A&S)] in December of 2019. An ongoing effort to continually provide more accurate and more effective insight into…
What is NIST compliance, and why is it essential to government contractors? Our HRCT team has put together this guide to help you stay fully compliant.   If you do business with the government, you need to be very aware of standards set forth by the National…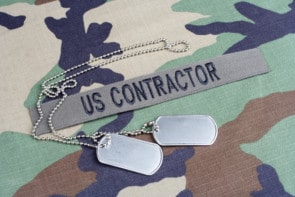 " alt="How Will the Cybersecurity Maturity Model Certification Impact Defense Contractors?">
The Cybersecurity Maturity Model Certification implements IT requirements for DOD vendors. How can small businesses stay competitive under the new rules?   In addition to performance, costs, and scheduling, prospective Department of Defense contractors now will have a new metric to consider: cybersecurity. The Cybersecurity Maturity Model…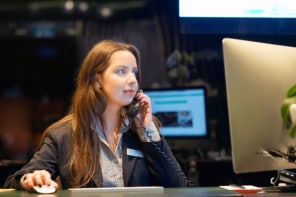 " alt="How Well Does Your IT Support Handle Your Hotel's Third-Party Vendors?">
Third-party vendor management is a big part of IT support. No matter who your hotel's IT support company is, they can't have developed each and every technology you use, right? That's why you need to work with other third parties. It doesn't matter whether it's a property…
The Defense Department is implementing new guidelines to certify contractors on cybersecurity preparedness. Learn how the new rules compare to NIST SP 800-171. Recently approved Defense Department guidelines for cybersecurity are very familiar to existing guidelines. What does your defense contracting company need to know about the…
As we move into 2020, we expect to see many changes happening around digital workplaces. Read this blog to check out all of our digital predictions for 2020.   As workplaces are going more digital, there are some huge plans surrounding technology moving forward. With how much…
" alt="HRCT Further Enhances Their Expertise in the Hospitality Industry">
Technology has made a world of difference when it comes to helping hotels and other hospitality businesses deliver a greater experience to all of their guests. But when it comes to leveraging technology, there are challenges many hotels face in terms of data management, interoperability, and security….