By Doug Gray, President HRCT


VoIP or Voice Over Internet Protocol is telephone and data hosting over the Internet.
A hosted PBX phone system utilizes IP, the cloud-based technology, over your existing Internet connection, so you can make and receive telephone calls.
Voice and data hosting is referred to as VoIP.
10 Benefits of a VoIP Phone System for your Business
#1 – Saves you money.

 
Low upfront costs and monthly plans that could save you up to 50%.
#2 – No large investment in hardware. Your system is in the cloud.
#3 – Flexible and scalable. The number of phones and features can be adjusted to your business's needs.
#4 – Keep your same telephone numbers. 

Whether you're staying in the same location or moving your office.
#5 – Connect all your offices with one system. Communicate seamlessly across all of your offices with one system.
#6 – Take it with you.

 
Your mobile workforce stays connected with their mobile phone, computer or IP handset.
#7 – No obsolete phone systems! Features, updates and maintenance are over the Internet.
#8 – Full of features! Call Transfer and caller ID; Voicemail to email, cell phone integration, and more!
#9 – Secure Unified Communication. Combine phone, video conferencing, email and fax into one system with standard encryption protocol.
#10 – Reliable Service. Internet service with cellular back up.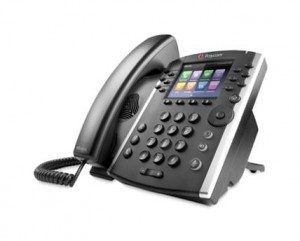 Are you ready for VoIP?
See how a Hosted Phone System is right for your business! Call HRCT for a free consultation.
Call today 757-399-3350
HRCT provides
Local Support and 24/7 Emergency Service.
The first month of hosting FREE!
Lifetime Warranty on Telephones with Plan. 
Managed Services to keep your system up-to-date with the latest technology
Click here for more information about Hosted VoIP Telephone Systems.
Click here for Hosted Phone FAQs.
———————————————————-
Doug Gray, Vice President of HRCT has been in the communications business with HRCT for over 27 years. As the son of HRCT founder, Doug had the unique opportunity to grow up in the business, learning from some of the pioneers in a time when the explosion in voice technologies was taking place. Doug holds manufacturer certifications from Samsung, Comdial, Executone, Keyvoice and Valcom and has been recognized by Samsung with their service excellence award. Doug also holds a Virginia class A contractor's license.
Hampton Roads Communication Technologies (HRCT) provides business telephone, IT and computer network services, to companies and organizations throughout the United States, Mid-Atlantic and the Hampton Roads Virginia cities of Virginia Beach, Chesapeake, Norfolk, Portsmouth, Suffolk, Newport News and Hampton, north into Williamsburg and south into the Outer Banks of North Carolina. Whether your business is a small, a mid-sized, a large corporate company or a branch of the government or military, HRCT keeps your company connected with 24/7 emergency service.
Call today. (757) 399-3350
Photos courtesy of FreeDigitalPhotos.net  – enjith krishnan (VoIP) and stockimages (people)