How Do You Know It's Time to Make a Change?
2020 was a rough year, and for many, the abrupt change to their business model was tricky to navigate – whether you were left working from home with virtually no time to prepare or you were an essential business remaining open with a few extra safety precautions.
For many businesses, the toughest part of the year was getting what they needed from their IT company:
More flexibility in terms of pricing given their ever-changing requirements.
More affordable remote work options to ensure collaboration AND security.
More timely, responsive support to maintain employee productivity.
More guidance to protect against the influx of Covid-related cybercrime.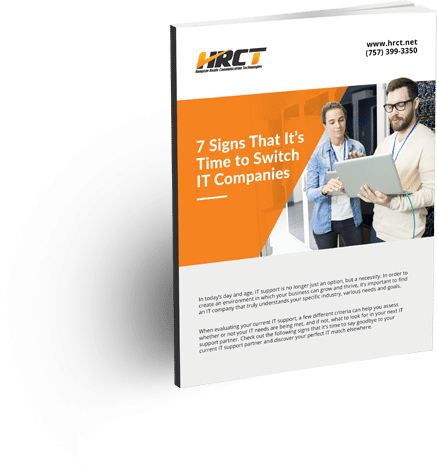 What better time than now to change what didn't work for you last year?
Check out our checklist of what your IT company SHOULD have been doing, and if you check off more than a few items, it's time to make a change…
DOWNLOAD OUR CHECKLIST NOW