Stuart Katz
Help Desk Manager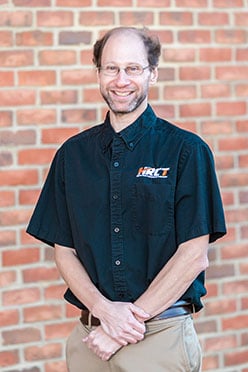 Stuart has been working in Information Technology (IT) since 2000, after earning his degree in Information Systems/Operations Management. Stuart joined HRCT in 2015, after working for a small computer company building and repairing computers as a PC Technician and working his way up to a Junior Network Engineer. Born in Rochester, Minnesota, Stuart grew up in Richmond, Virginia.
As HRCT's Help Desk Manager, Stuart is highly qualified to answer customer questions, solve problems and make sure HRCT's customers stay connected with their customers. Stuart holds the following certifications: A+, Network+, MCP, MCSA (Microsoft Certified Solutions Associate), MCITP (Microsoft Certified IT Professional) and Microsoft Specialist certifications.
Fun Fact: Stuart has a black belt in karate since he was 16 years old.  He also recently started jogging and ran in 2 races. My goal is to run in the Tough Mudder.