Improve Workflow Efficiency While Making Your IT Systems More Resistant to Ransomware, Malware, Spyware, and Hackers. That's What ProAct, HRCT's Managed Services Program Does.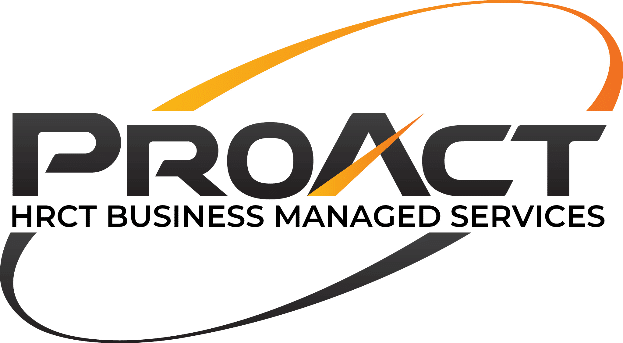 Managed Services is contracting out the day-to-day management of your telephone, computer, and IT systems to an outside company like HRCT. Some industries refer to it as a service agreement. We perform preventative maintenance and provide support and repair for your business systems. Managed Services helps improve operations, saves operating expenses and prevents potential big and expensive problems later. HRCT provides these services to help your company cut the costs of hiring an in-house telephone and IT team.
HRCT's Managed Services covers all computer, IT, and business telephone technology. HRCT can monitor, perform preventative maintenance and provide software and products, all based on your company's needs and budget. Disasters, manmade and natural, can impact your business operations and put your data at risk. A managed services plan can be your company's disaster recovery plan.
ProAct – Tailored Technology Support for Your Unique Workflow Requirements
HRCT provides Managed Service Agreements to fit all of your company's information technology and communication needs. Our managed service plans are customized based on your company's exact needs, and they can support your company's growing technology requirements.
What Can Be Included Within Our ProAct Offering?
Managed Network Support
Managed Backup and Disaster Recovery
Managed Antivirus and Endpoint Protection
Mobile Device Management
HRCT's Preventative Maintenance Program maximizes performance and reliability. It allows your company to be more proactive in keeping your business telephones, computers and technology investment working as a tool to be more profitable rather then what some people call their computers, "a necessary evil."  A simple visit every quarter to check system status, clean and optimize computers and servers, look for potential problems, and apply necessary security updates and patches, can greatly decrease emergency service type visits that create downtime for your employees and are surprise costs for your checkbook.
HRCT Is Your Complete Business Communications Managed Services Company.
Unlimited Web / E-mail Support
Unlimited Phone Support
Guaranteed Response Time