Is your legal team looking for IT support? Hampton Roads Communication Technologies offers comprehensive and reliable IT services for law firms in Norfolk.
Most Norfolk, VA law firms would be wasting money to have their own in-house IT departments. Even though technology is integral to the work legal firms do, paying a full-time IT staff simply wouldn't be cost-effective in terms of actual support needs.
At the same time, not all managed service providers in the Norfolk area are well-equipped to handle the needs of legal firms. While your firm may be interested in outsourcing your IT, it can be a challenge to find a managed service provider with the experience and expertise needed to handle legal IT.
At Hampton Roads Communication Technologies, we can help. Not only are we one of the top managed service providers in the Hampton Roads and Virginia Beach, VA area, but we have unique experience handling IT support for law firms.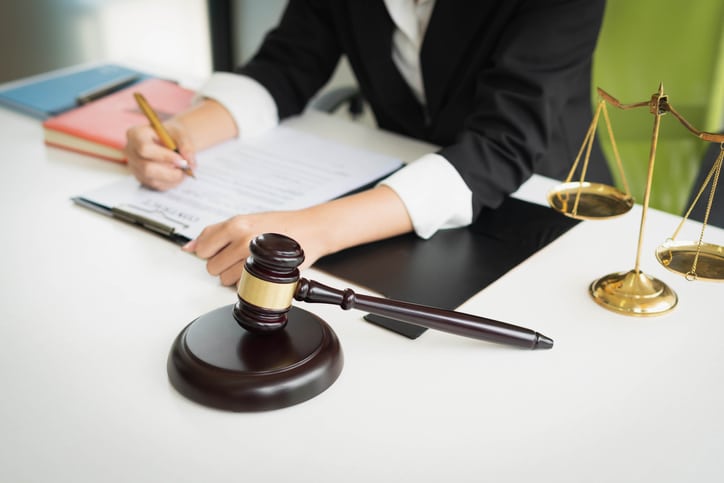 Managed Services for the Top Law Firms in Norfolk
As a Norfolk legal firm, you need your technology to work. And if it doesn't work, you need to know who you can call to set things right immediately. HRCT is your go-to communications, computer, and IT managed services company. We offer help desk support, which includes unlimited phone and web/email support, plus 24/7 emergency service and a guaranteed response time for when you need us most.
We can help you set up a new computer and network system, refine and update an old system, or troubleshoot areas where you need particular help. When you need maintenance or assistance with unique problems, just give us a call. We offer preventative maintenance visits with fixed price projects.
With our team of trained and highly-skilled technology experts, you'll receive the best customer care and attention to detail.
Keep Your Data Safe With State-of-the-Art Cybersecurity
Cybercriminals are targeting an increasing number of Virginia businesses and organizations. Passwords and other login credentials are stolen. Networks are hacked. Data is stolen, compromised, or held for ransom.
All of this costs money — sometimes, upwards of hundreds of thousands of dollars. Of course, it also puts businesses at risk of losing their clients and customers. When the public hears of a security breach, it's almost always the case that clientele dwindles. Some organizations are even forced to close their doors.
This can be prevented with improved cybersecurity. Again, in-house IT departments simply can't cut it. Outsourcing your firm's security, on the other hand, gives you the ability to access the very best, most state-of-the-art firewalls, anti-virus software, employee training, and more.
At HRCT, we offer leading security solutions and network protections for law firms like yours. As a legal operation, you are naturally storing and handling mass amounts of sensitive client data. As such, you must put your security first. Hackers and cybercriminals would love to take advantage of your operation, but we're here to help. Our IT security staff will assist you in choosing and investing in the ideal protection software and hardware. We'll also protect your email systems, reinforce passwords and authentication processes, and strengthen your overall data storage and security.
Everything You Need: Reliable IT services for Law Firms in Norfolk
For more than 30 years, Hampton Roads Communication Technologies has been providing Norfolk, VA area law firms with outstanding IT support, reliable security monitoring, and comprehensive managed services. Our 24/7 service ensures that you and your clients and staff can focus on the legal matters handled by your law firm — leave the IT to us.
Interested in learning more about the legal IT services we provide? Contact us today at (757) 255-8952.